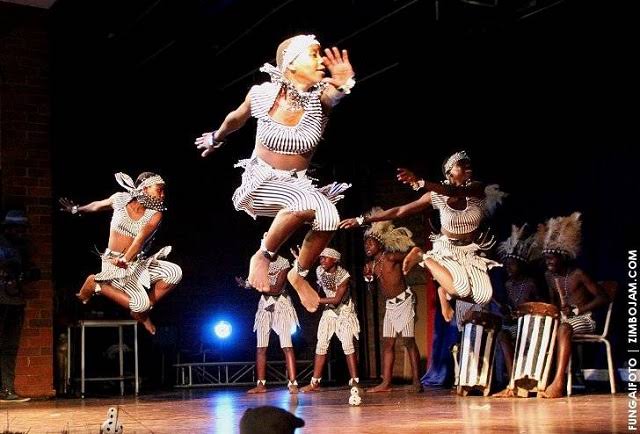 Music is a melodious sound made with instrument like drums, bass, piano, guitar and so on, while dance is an art that interpretes music.
Zimbabwe is a country in southern Africa popular for its dramatic landscape and diverse wildlife.
And their love for music and dance is evident in their Jikinya Dance Festival,  which will be discussed below.
Reason why The Festival was created
Zimbabwe is a country blessed with rich and diverse cultural heritage. This heritage can be seen in both tangible and intangible forms such as dance, and many other forms. The dances are not merely performed for entertainment but at all functions and ceremonies around the entire life of a people. Due to urbanization, globalisation and acculturation the heritage is in danger of extinction due to lack of appreciation, promotion and recognition.
The festival aim is to safeguard traditional dances especially among the young Zimbabweans at primary school level.
Theme Of The Festival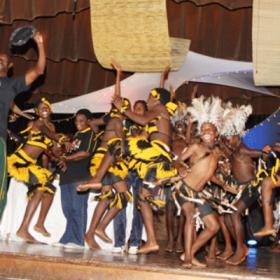 The running theme for the festival is "Building Zimbabwe through Dance". However, an annual theme is picked and is in line with the running theme. These yearly festival themes are aimed at focusing attention and promoting specific dance.
How The Festival Is Done
Jikinya is a dance performed as an expression of happiness with lots of drumming, dancing and singing.
The festival  is held at three basic levels in the schools. These are; District, Provincial and National. However, in the district festivals, schools are free to hold zone or other festivals in order for them to come up with district winners. Each district will be able to send one school to the provincial festival and each province will send one school to the national finals. All other festivals that take place prior to the provincial festivals are organised by the National Association of Primary Heads with help from organizations interested in the programme.
Rules Of The Festival
The schools are guided by the following rules in the Jikinya Dance Festival:
The dances should reflect some authentic traditional aspects of a particular ethnic, religious or cultural group in Zimbabwe
 Any drama or theatrical performance will not be taken as a dance for the purposes of participating in the festival by schools
The number of pupils shall be limited to a maximum of thirteen (13) for each participating school
Dance teachers and coaches are not permitted on the stage when children are performing
A dance performance shall not exceed ten minutes
 All schools participating at the national festival shall get a certificate
 The top three schools will receive prize money and a trophy
Who Can Participate In The Festival
All primary schools in Zimbabwe registered with the Ministry of Primary and Secondary Education.
Only primary school pupils are allowed to participate in this festival.
This festival will help to revive the flame of cultural heritage that is dying gradually among the youth of this generation ,it will also assist them in establishing a connection with their roots.
So when you plan to visit Zimbabwe plan your visit towards the time of the festival to see music and dance in its raw form.
While you are preparing for your visit read this interesting article Hausa traditional marriage.
Lets us know your thoughts about the festival.